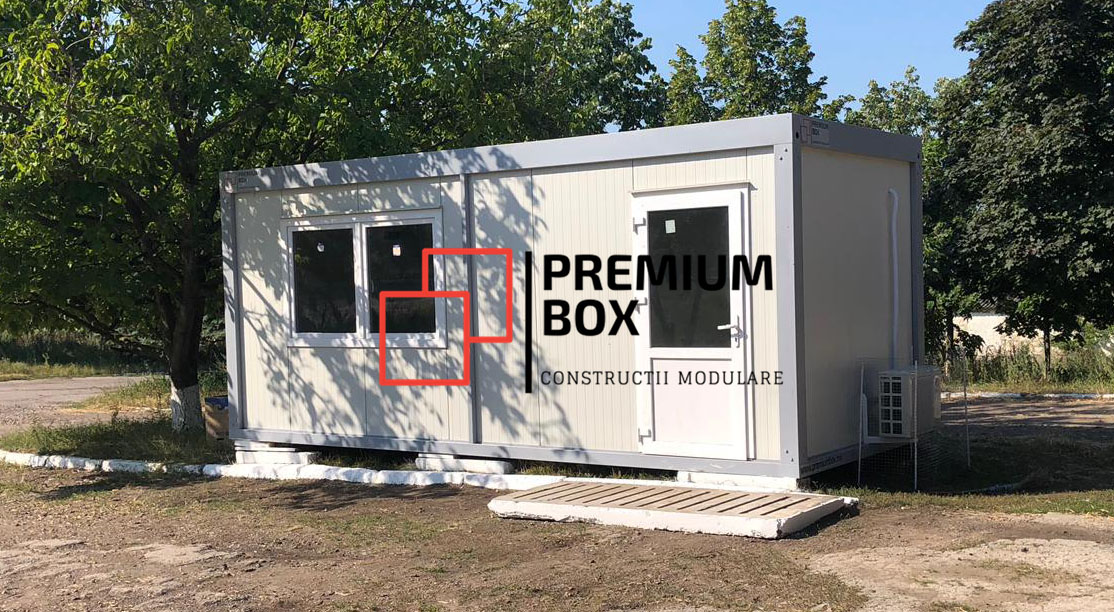 Quality products, built with our experience and considering the customer's needs, are what we offer to our partners. For these reasons, we have chosen to combine the rich experience of our technical staff in the design, manufacture and montage of modular buildings in the European Union and the excellent quality of CE-certified raw materials to provide our customers with high quality products.
PREMIUMBOX Modular Buildings are widely-use edifices designed to cover both temporary and definitive space needs.
Due to the multitude of technical solutions applied by our company in the design and production process, PREMIUMBOX modular constructions can satisfy all our customer's needs and may have different destinations such as: office modules and showrooms for economic agents and public institutions; locker rooms, bathrooms and guard cabins for manufacturing enterprises, construction sites, agricultural and zoo technical activities; classrooms, bedrooms, baths and other for schools and kindergartens; warehouses, garages and production areas for businesses and individuals.
Some of the features of PREMIUMBOX modular metallic structures:
PREMIUMBOX modular constructions are quality products, most of the materials used in manufacturing are imported from the EU, the frame is made of S250GD galvanized steel, marked CE;

PREMIUMBOX modular constructions are less expensive than traditional buildings (up to 50% savings);PREMIUMBOX modular constructions are delivered to the customer in short time. Depending on the complexity of the construction, the time required for delivery is 30 days, most of the works being carried in the factory;

PREMIUMBOX modular constructions are robust and resistant to environmental factors. Design and resistance calculations are developed by experienced engineers;

PREMIUMBOX modular constructions have a pleasant appearance, both inside and outside, being manufactured from certified and homologated products in the Republic of Moldova. For some PREMIUMBOX models we use finishing materials used for traditional constructions (wooden and plastic paneling, siding, plaster, laminated chipboard, parquet) so they can not be distinguished from traditional constructions;

PREMIUMBOX modular constructions are easy demountable, transformable and transportable. You can assemble constructions of any size and complexity by uniting an unlimited number of modules according to your needs.
WE OFFER YOU CUSTOMIZED SOLUTIONS
For any your project, our team is at your disposal.
Do not hesitate to contact us, we will return in the shortest time with the best offer.
Sales Department: +373 69 568 559